Let's Build …
Building your high class online presence.
Your journey in the Online world begins, with a great momentum!
Here you can find affordable and high quality web design.  I'm based in Vancouver, British Columbia and building web presence for clients in London, Los Angeles, Dublin, Toronto, NYC, Ottawa, Florence & Istanbul.
The following pricing is generic, actual price might be lower or higher depending on the project. I offer special discounts and pricing for good causes and ethical business.
Toy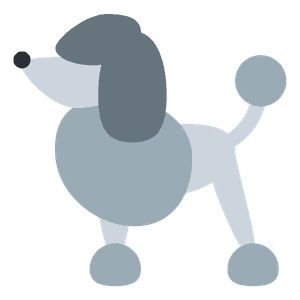 1-3 pages – Ideal as a starting point for those who just need to exist online and they're on a tight budget
+ Current website or situation audit/chat
+ Audiesnce analysis
+ Site hierarchy & features determination
+ 2 rounds of home page concept design
+ 3 interior pages design from scratch
+ Premium high quality theme
+ Adjusting design for mobile and tablet look
+ Final edits and adjustments
+ SSL page encryption certificate instalation
+ Migration from slow hosting if needed
+ 2  (30 min) Video calls or offline meetings.
+ Unlimited email and what's app or Facebook chats throughought the lifecycle of the project.
Miniature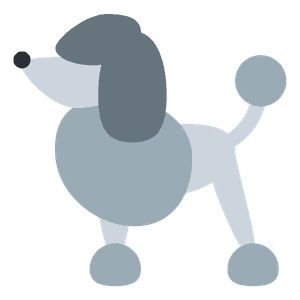 4-8 pages – Ideal for those who want to establish their branded website online. Those who need more than just to exist on the web, they need a lot of their business information, structure, services to be accessible via their website. This plan offers everything in "Exist Online" plan plus the features below.
+ Branding & Colors/Fonts Guide
+ Domain Name Research Help & Advice
+ Managed Fast Cloud HTTP2 Server Setup (recurring yearly cost to keep the server running)
+ Dedicated Website IP address
+ Content Delivery Network & Firewall Configuration
+ Website Speed Optimizations
+ Free Old Website Migration If Needed
+ Installing/Config Necessary Plugins
+ Basic Security Settings
+ 2-4 (30 min) video calls or offline meetings
Standard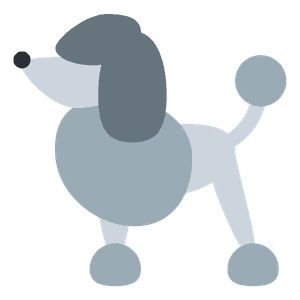 8-12 pages – Ideal for businesses that need more pages, very fast and very optimized website. For a business that prefers to have services and information breakdown in multiple pages designed from scratch for that purpose. This business also need a blog to publish updates, news and information to the targeted audience. This plan offers everything in "Beyond Existence" plan plus the features below.
+ Priority support
+ 2-4 (1.5h) in-person or online training on how to use the website, add content and many other website related updates, for you or your staff.
+ Business email setup (extra small yearly cost per account paind to the email serivce provider)
+ Additional basic website features.
+ Basic website logo design
+ 4-6 (30 min) video calls or offline meetings
Search Engine Optimization Pricing
Let me do a full SEO audit of your current website to assess your current stand in terms of SEO. This audit will tell you what your website lacks/needs to have a chance to rank higher on search engines. Whether technical or content related, the report generated for you will give you good insights. 
+ SEO audit + report
+ 1 call with me to explain the results
Based on your brand identiy, message, your targetted audience and customer personas, in this plan I will do a keyword and potential back link opportunites research. You will get a report or excel sheet with the top business related keywords that you should use and optimize for in your content to be found by your prospect clients. 
+ Research + report
+ 1 call with me to discuss the research.
This plan includes everything in the Research plan. In addition to that, it includes full website optimization for international or local search or both. Please note that for the price of this plan I will optimize a website of 3-8 pages. If your website is bigger than that, please send me an email to get a price quote.
+ Drawing custom SEO strategy
+ Creating list of necessary updates
+ Connecting website to major search engines
+ Applying basic SEO changes to pages
+ Updating pages' descriptions/titles
+ Basic speed optimization
+ Adding page encryption (SSL) if needed
+ 1-2 calls 
Google & Facebook Ads Campaign Setup Pricing
Facebook is the best platform to advertise on to raise awareness about your product or service. Its huge user base and very complicated audience targeting options make it a must-use platform to attract leads. In this plan, I will do a research, understand your business and setup ad campaigns the right way for you. 
+ 1-2 campaigns setup
+ Adsets creation
+ Targetting setup
+ Ads creation
+ More! 
People around the globe use Google everyday to search for products, services and information. Searchers on Google know what they want and they're ready to buy. By using Google ads platform, you have a chance to appear right in front of them quickly. I will help you setup Google ads campaigns the right way and potentially get leads through that. 
+ 1-2 campaign setup
+ Adsets creation
+ Ads creation
+ More!
Who doesn't use Instagram today? let's face it, Instagram became an unavoidable platform to market on. With its ad platform evolving every month, you can use it to your advantage to reach potential prospects. I will help you setup Instagram ads campaigns the right way! 
Let's Maintain …
Now that we've built you your solid online presense, we need to keep it maintained and up to date. Your SEO, website backend and security need to be kept under watch. Worry not, I have very resonable web presence maintenance plans for you! 
Web Presence Maintenance Pricing
I built your website or you already have one, it takes a lot of work and experience to keep it up to date and secure. You don't have the time nor the experience to do so, I will be your web admin for a very resonable montlhy fee. Keep your business looking great online! Please note that the below fee is general. If you have special requirments, the fee might be different, please contact me with more details to discuss. 
+ Website backend safe updates
+ Monthly backups
+ 1-2 small website edits per month
+ Security monitoring
I finished optimizing your web presence. Now you need to keep your website/content SEO optimized for search engines. You need to keep monitoring your ranking and many other SEO related things. In this plan, I will make sure your SEO settings are optimal and keep you in the loop on how your web presence is advancing in ranking. I will also do SEO related updates. Please note that his plan covers websites of about 3-8 pages in size and a small blog. If you have a bigger website we might have to discuss a different pricing or agree on the same. Get in touch and let's talk! 
+ Pages & posts meta description updates
+ Analytics and search console monitoring
+ New content SEO updates
You have your Facebook or Google Ads campaigns setup, working and delivering. You now need to keep them updates, monitor them and edit when needed. I will help you do just that! please note that the price might be higher or lower depending on how many campaigns and ads you have and other factors as well. 
+ Campaigns monitoring
+ Ad sets editing
+ Targeting editing
+ Misc campaigns edits 
Your Web Wiz …
Sometimes you need help solving problems in your website. You might have questions about your online presence. You might want to setup a business email. You might want to speed up your very slow website. You might want to migrate your website(s) to a very fast modern web hosting. You mught want to setup page encryption for your website to use SSL so that your visitors can visit your website using the secure HTTP protocol instead of HTTP. You might need any other web help that wasn't covered on my pricing page but I still can help you with, the below pricing covers that.
You need to appear more professional so you want to setup your [email protected] like email? I will help do just that! 
+ Help choose best provider for you according to budget and need
+ Setting up the email 
+ Editing domain settings to increase deliverability.
One of your pages or all your website is slow? your search engine ranking are affected and dropping. Your website visitors are bouncing. You're losing money because of that. I will help you speed up one page or the whole website. Please note that there are many factors related to website speed. This plan's pricing is general but might change depending on the current speed-related problems your website has. We will discuss that and get you the best pricing! 
+ Caching configuration
+ Significant image optimization
+ CDN
+ More!
Your current web hosting is very old, outdated, slow or has bad support? worry not, I will migrate your website safely to a very fast and reasonably priced modern hosting.
+ Explaining to you about the new hosting
+ Migration
+ Domain edits to point to the new server
+ More! 
Sometimes you need help with something that's difficult to determine the pricing for, in this case I'm happy to use the per-hour pricing model to provide you the best help you need for your business. I accept hourly-based pricing for certain services. Please contact me anytime to ask! 
Unlimited Email Support
Ask me anything!
Voice/Video Calls
Online, or offline in Vancouver BC
Video Answers
When needed, I'll explain an idea in video instead of text 🙂
Coaching
I will train and coach you about the concepts of what I'm doing if needed. Sometimes it's important for you to understand in order to make a decision about something.
Get a price for your custom package or customize one of my pricing packages. You can also bundle 2 plans or more and get a very good discount! 
Want additional benifits or have something different in mind? no problem, send me your current business needs and I will happily prepare a quote accordingly! Get A Quote